Wicking beds or self watering garden beds are perfect for apartments, balconies, public spaces and over concrete or paved areas where regular garden beds are not possible.
The water sensitive design means minimal water is lost through evaporation and no irrigation systems are needed!
Libertas Gardens offers two standardised styles of wicking beds; The Square Meter Wicking Bed and the Bathtub Wicking Bed.
Of course we can also build wicking beds of any shape and form to fit any area where you want to grow your food!
How does it work?
In a wicking bed, approximately a third of the depth of the bed is filled with a base of gravel or scoria, and a geotextile keeps the soil from mixing with the water.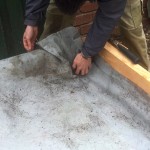 The gravel/scoria basin is filled with water, and the geotextile allows the water to "wick" through the soil, so that just the right amount of water is available to the plant roots without any risks of water logging.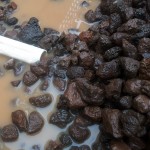 The water overflow can be directed to a storm water drain or sewer,  it can be used to irrigate trees, pots or even reused in a second wicking bed or standard raised garden bed.
How much will this cost me?
Starting at $550 Delivered and Filled (ask us for a free quote!), these garden beds are an economical way to grow your own food in most situations, inside or outside. Our team of professional and courteous Wicking Beds Specialists will get you growing in no time, hassle free!
Contact us now for all your questions regarding Square Meter Wicking Beds, Bathtub Wicking Beds or Tailored Wicking Beds.
Request a free quote now!