Part of building and designing productive gardens is to find interesting and imaginative ways to use edible and useful plants in otherwise traditional landscapes. Per example, by planting edible hedges!
.
.
Ever wondered if the standard (and quite boring?) Box hedge could be replaced with something useful?
.
.
Meet Myrtus ugni (Chilean guava)!
.
.
It offers the best of both world; a slow growing easily hedged shrub, very similar in size and habit to the standard Buxus hedge, with a prolific crop of the sweetest little berries you can find!
Tasty food, with a formal touch!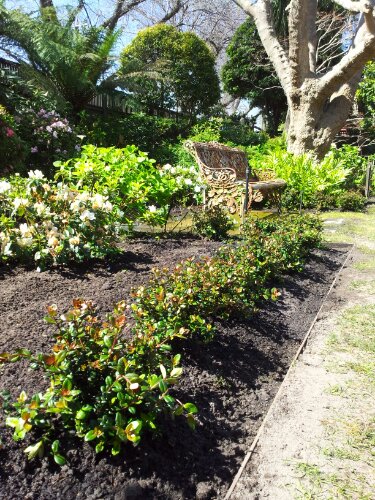 Libertas Gardens specialises in terrific looking productive gardens.
Contact us now for your full property designs and professional landscaping, or a smart rethinking of existing gardens.