Remember our over wintered tomato plant? ( http://libertasgardens.com.au/winter-tomatoes-or-the-joy-inner-city-life/ )
Well after a break of a couple of months, it has started producing again! Our first ripe tomato… in the first week of November!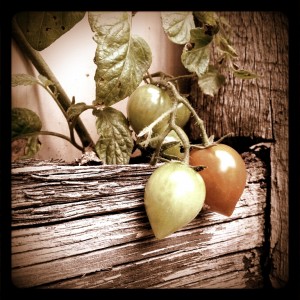 Will this be a new variety? We are planning to keep this fabulous genetic alive by keeping seeds and cross fertilising it with other interesting varieties.
Sub-zero tomato, soon in your favourite nurseries!