Our Garden and Permaculture Consultations are a perfect first step towards a new landscape and a better garden.
Our 2hr consultations for
$220 (inc. GST, consultation report & transport

ation)

are straight to the point and highly productive.

From our experience over the years, we find that our 2 hr Garden Design and Permaculture Consultations are the perfect format for a solid first step towards a superb, productive and nurturing garden. It is the perfect amount of time for us to have a thorough look at a site, brainstorm and explore new ideas with you. It gives us time to address the different key elements of the garden, suggest different possible approaches and put a working strategy together.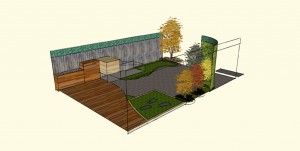 .
Very often, the general layout of a future garden emerges quickly during a consultation, and the
design process

following is accordingly quick and streamlined.
.
Our fees for further design are very competitive and great value for money.

.
Contact us now to book or call 0414403280 on weekdays.