Grey water to trees systems
Greatly inspired by the work of Art Ludwig (www.oasisdesign.net), we integrate grey water systems to most of our designs. With minimal investment, diverting shower or washing machine water to trees and shrubs is the simplest way to irrigate without waste!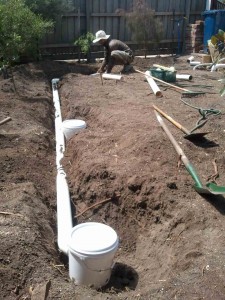 Contact us for more information or to get a quote.