The Nash St guerilla garden enters a new phase!
A new addition to this already fully reclaimed ( www.reclaimthecurb.org  ) nature strip, a little shed was built to accommodate the local produce swap initiative.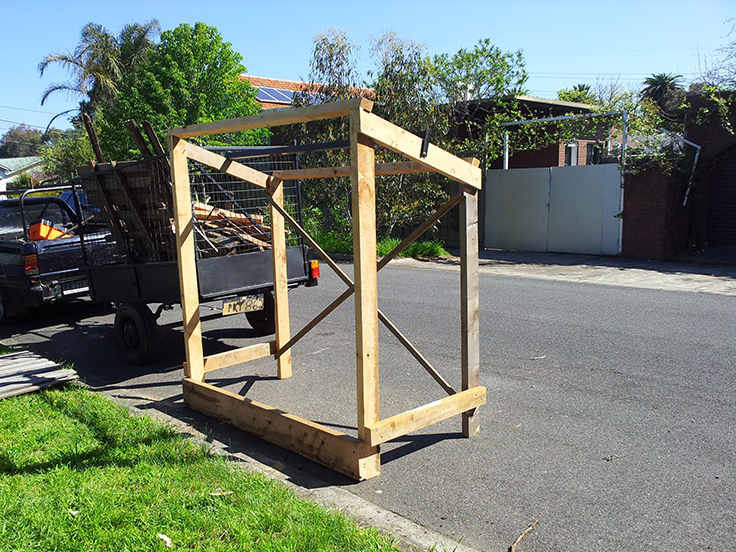 Using mostly reclaimed or salvaged materials (except for the screws…) this little structure will keep the produce out of the sun in summer and out of the rain in winter.
A little troley/modified wheel barrow (yet to be built…) will be used to collect the fresh fruits and veggies around the area.
A neighbour donated an old hardwood fence, another one donated the tin used for the roof and yet another one offered some guttering to collect rain from the tin roof!
While we were working on it, someone wise said this:
"If the green revolution does happen, it will happen one city block at a time. It will happen with groups of residents organising themselves around food security, fresh and healthy produce."
Well then, this is a step forward!
.
A previous post on this garden: http://libertasgardens.com.au/another-guerilla-garden-in-northcote/
Our policy on guerilla gardens: http://libertasgardens.com.au/neighbourhood-gardening/
The very awesome Reclaim the Curb collective: www.reclaimthecurb.org 
.
Please do not hesitate for advices or help with your nature strip projects!