This brand new

chicken coop

, built in Thornbury in Melbourne's inner north displays an elegant design and some seriously awesome features!
 *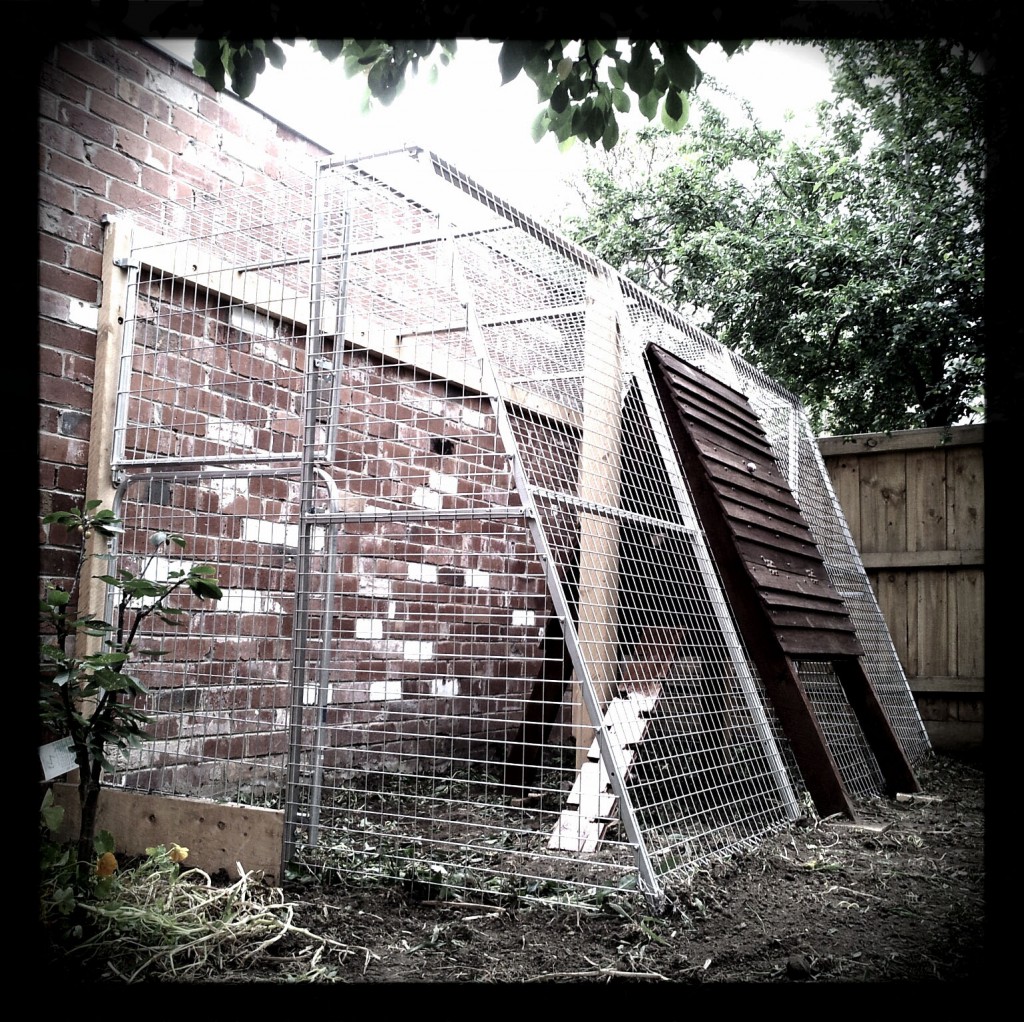 Surrounded by a mini fruit orchard, the hens will enjoy shade in summer and benefit from the thermal mass of the brick wall in winter.
 *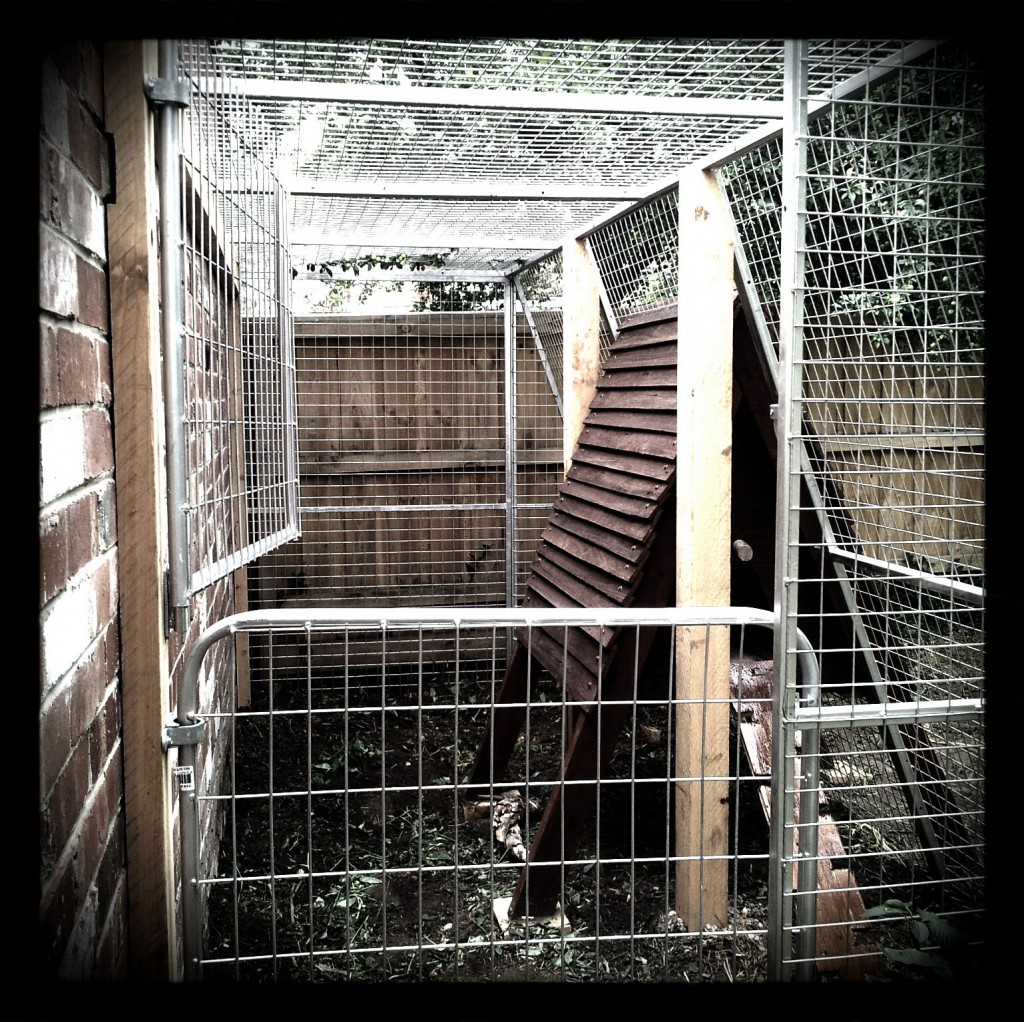 These Far West saloon style double gates allow to throw in chook food and compost in without having to fight with the feathery girls to keep them in their yard.
*
With a spacious 7.2 square meters, this fully for proofed yard will keep its inhabitants safe, offering them with a maximum of comfort. Of course the chooks need to be allowed outside their yard to forage in the orchard, but when night falls or when their carers are away for a few days, the hens will be safe and happy.
*
Our exclusive A Frame Chicken House design allows access the eggs without having to walk inside the yard, a very convenient feature for our busy urban lifestyle.
Notice the quirky chicken ladder leading to the coop's entrance.
*
 To keep Mr and Mrs Fox out, it is usually not enough to dig the wire or mesh in the ground. A good trick is to extend a section of the fencing material out from the coop. Burying it to a certain depth means the potential foxes will be confronted by the mesh in their attempts to dig a passage under the fence. Note that thin chicken wire doesn't resist to rust for very long when buried underground… a thicker strand mesh is preferable.
*
Fruit trees and chickens are obviously a match made in heaven. The fruits, like here, will very often fall to the ground and be eaten by the hens. These lost fruits do not only feed the chooks, they also find their way into eggs and in the process the chicken help break the breeding cycles of many fruit tree parasites.
Simple yet smart Urban Permaculture Design!
*
 And we all know who likes a well designed coop!
*
*
Contact us by email or phone to request a quote for your chicken yard,
*